NC Miata MX5 Turbo Kit Pre-Order!
We are going live with the pre-order!
http://www.moto-east.com/store/mazda/2006-miata-nc/forced-induction/moto-east-nc-miata-turbo-kit.html
After a year in development we have our own MX5 Turbo Kit. While similar in many respects to the hybrid kit we already carry, this adds several premium features over the standard kit.
This is the first track proof setup. Thick CNC 1/2″ head flange, 3/8 turbo flange (not plasma cut 1/4″ as we have seen), precise fitment, and fully back-purged. All US made parts where possible, and genuine Garrett turbos with genuine Garrett wheels and intercoolers–not some Asian knockoff hybrids. While Bell uses genuine stuff also, we are taking a different approach with turbo inlet and IC end tanks which give us a greater flexibility for higher power applications. Manifold and downpipe designs are somewhat different as well.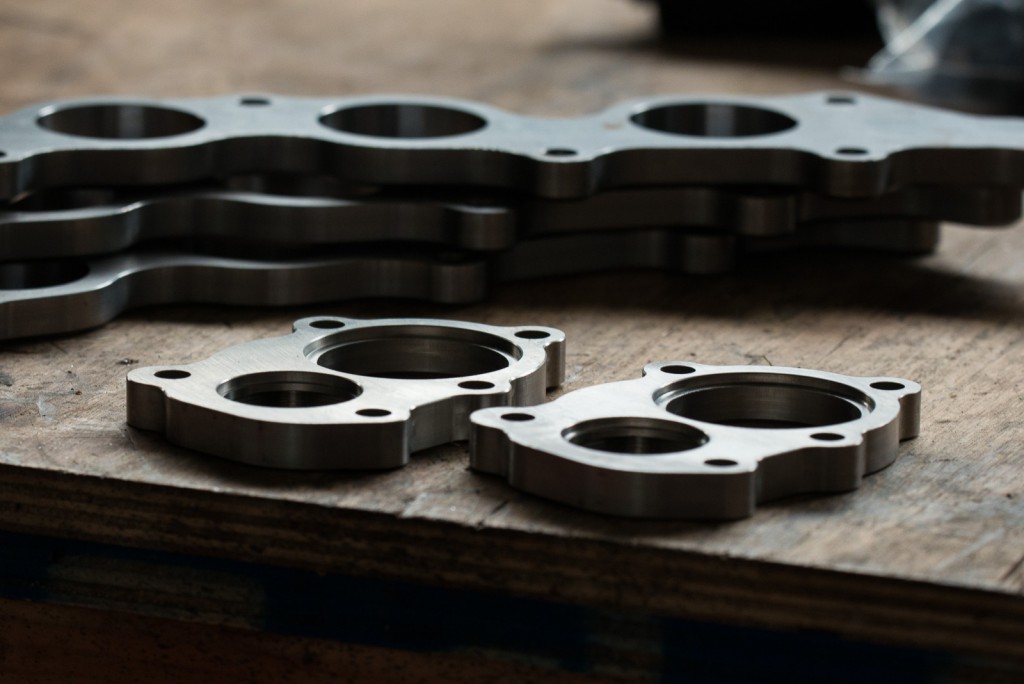 Turbo options will utilize the T25 turbine housing. We've debated this over in great detail, however, this spring a gamechanger came around. The GTX29 series from Garrett. This puts a clipped GT30 wheel in a hogged out T25 housing. Now you can have your cake and eat it too! The same fitment with near instant spool on a 2l (GT2560r/GT2860rs) will support 550 HP with a GTX 2976r! Which is perfect for the 2.5. Best of all is it does not have the boost creep issues you see with the 30 series. So if you don't want 12 psi, simply use the GT2860rs and it will stay under 10 pounds with the stock exhaust or 2.5″ exhaust.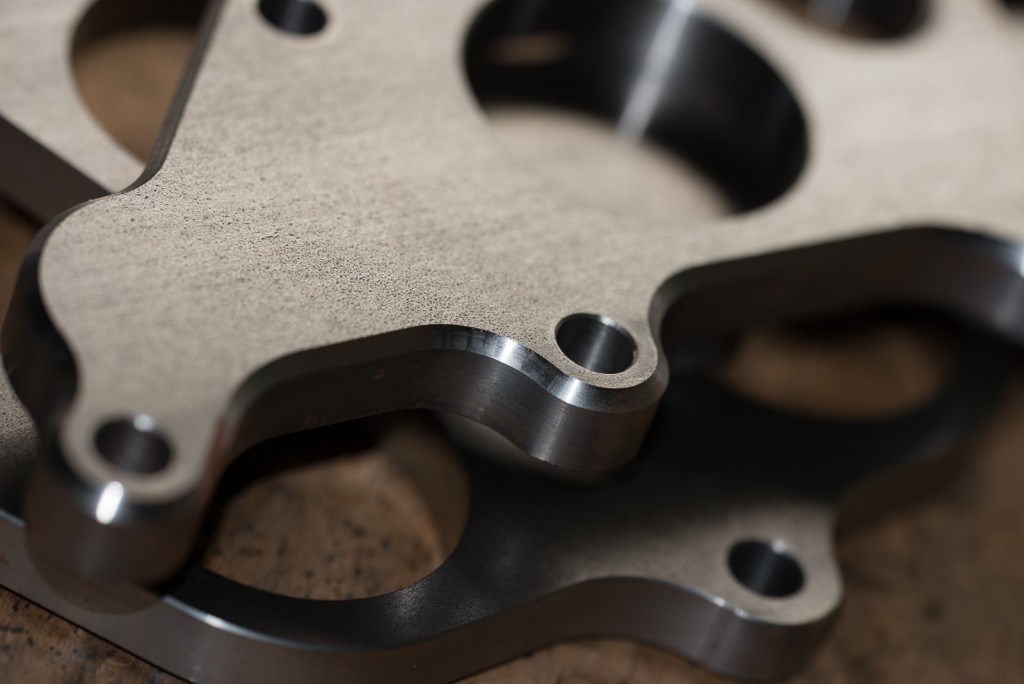 A few details.
Base Kit: Choice of mild or 304 stainless schedule 10 tubular manifold. Fully TIG welded using precision CNC flanges. 304 stainless DP with an adapter for the stock mid-pipe or aftermarket mid-pipe.
Racer Kit: 321 stainless manifold. Full 3″ downpipe with a 3″ exhaust adapter (similar to our header). Tighter wastegate spring for 10-15 psi applications.
Turbo Options: GT280RS, any GTX series. We will be utilizing a custom housing that will clear both the 2.0 and 2.5 and custom WG bracketry to clear the block without compromising fitment.
Turbo Studs: Like the hybrid kit, we are using 10mm studs to prevent stretch that happens with the standard 8mm studs the T25 are set up for. Turbo and manifold mate up with 10mm OEM studs, not hardware store parts.
Intercooler: There will be only TWO options. 550 rated Garrett core that works well anywhere from 250-500 hp in real world conditions in street fitment, and a slightly larger core for race fitment. The setup is designed to maximize radiator efficiency.
Oil feed: We don't like any current option. Sandwich adapters can leak or fall off, the banjo style is difficult to setup and can be difficult to seal properly. We imported the correct taps and dies from Australia to ensure we're not going to have that problem. Our unique fittings are completely leak free when installed properly, and are much easier to install than others.
Battery: can be relocated to the trunk, or you can use a small low profile battery in the engine bay.
Power steering and coolant: OEM location. No need to move.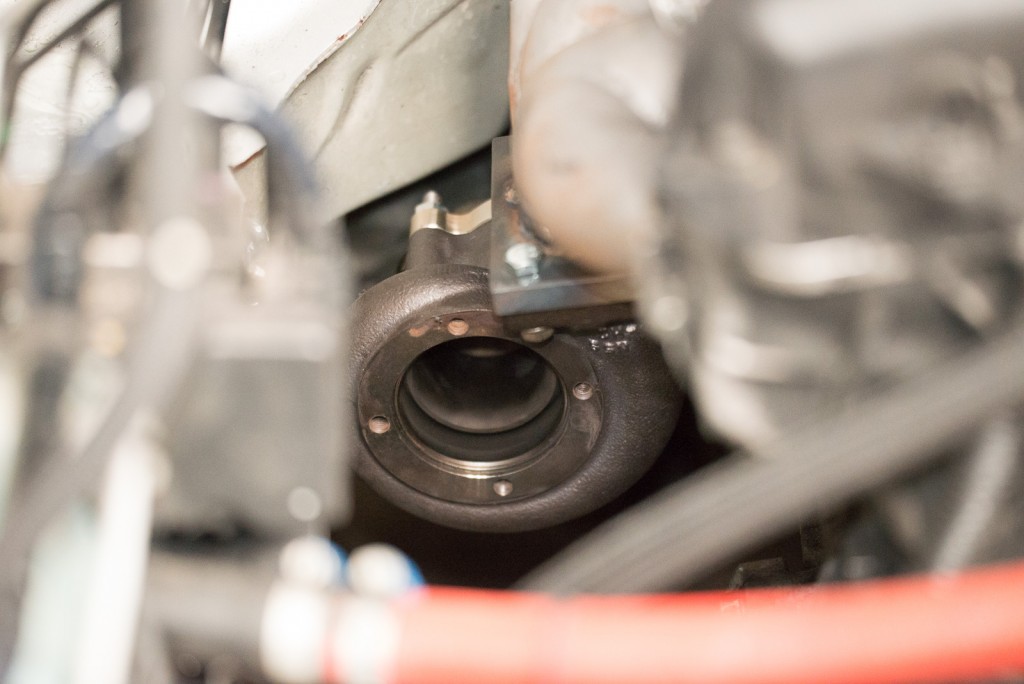 So these are the basics of what we will be offering. We've evaluated all the other options out there and clearly there is a spot for a premium kit that doesn't skimp on quality, but we've picked carefully which features to splurge on, and what is best just as it is. This is the wish list we always had for an NC turbo, and what our customers have asked for as well. With this iteration of a turbo kit, we are shooting for a perfect balance of responsiveness at 280 HP, with the potential of 550 without changing anything other than the turbo. The current form will do just that.