About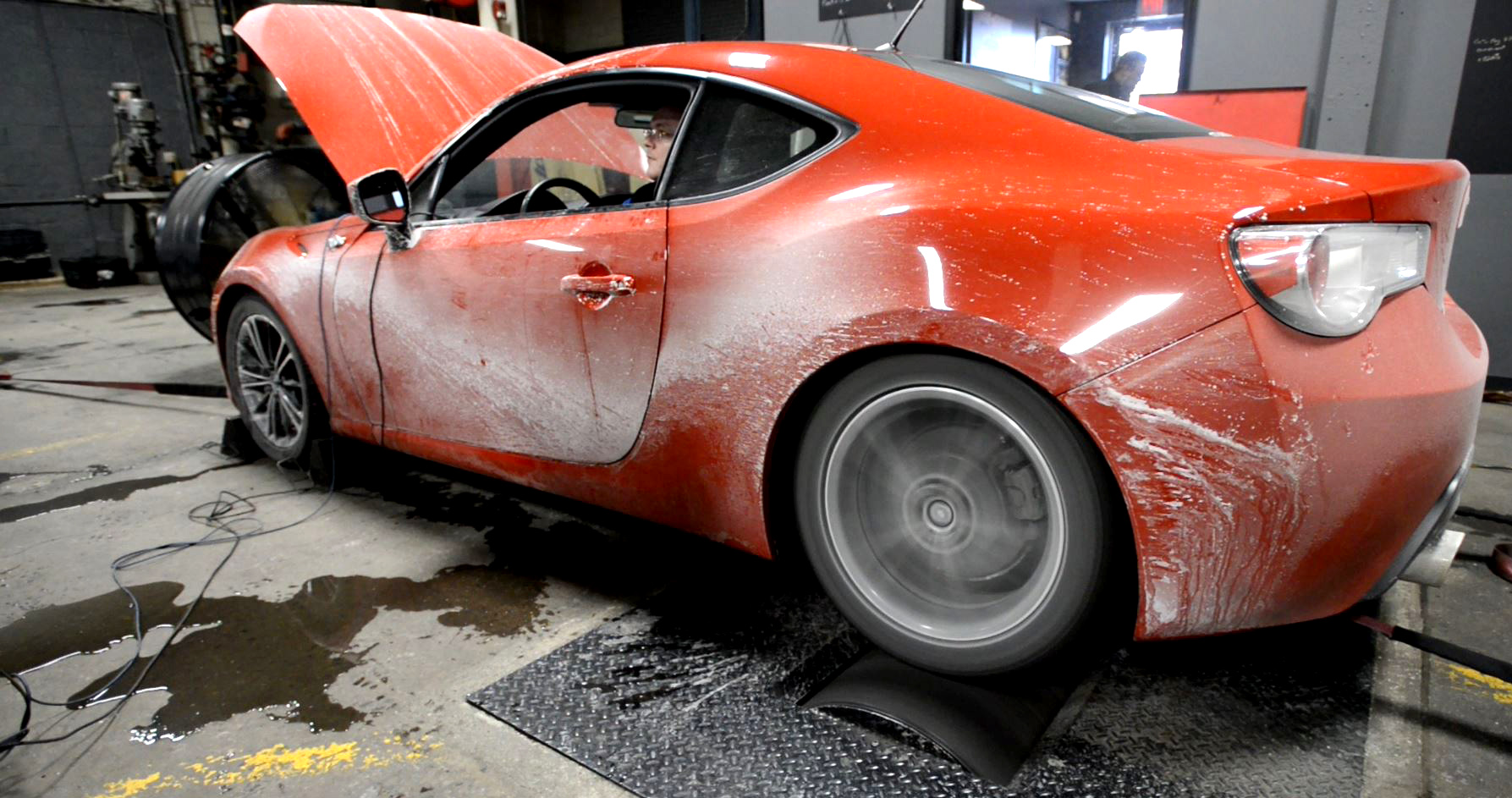 History
Mike is the founder, and in the late 90's during the internet boom, he walked out every day from the old World Trade Center PATH terminal around 0850 to work as an web developer/coder a block away from the site. It fortunately got boring (9/11 would've been less than pleasant), so after some brief paperwork and some hours with a recruiter, a few years were spent in the US Air Force training with the D.O.D. in electrical/mechanical field. During and after serving, many automotive projects took hold, with some being early 90's DSMs (Eclipse/Laser/Talon). After several of them draining the pocketbooks, he set out to go back to the day job working with equipment much cleaner and more profitable than cars, while doing development on the side. Hours of staring into computers screens, component level troubleshooting, and continued schooling helped not only the day job; but also expanded on the knowledge when it came to the automotive field. In 2004 a 1988 MR2 was bought. Within a year it had a turbo'd 20 valve silvertop JDM motor, hooked up to a standalone running a custom ignition. While the initial goal was to make it a solid track car, a rusty 280k mile 1988 MR2 was not going to suit the purpose after all. So in 2005, the newly released NC MX-5 was showing up at US dealers. Quickly it was bought, and as soon as available a Bell Engineering (Corky Bell) turbo was fitted. It was then, as the first cosworth supercharged cars were starting to fail, the problems became obvious on the tuning side. Instead of scrapping the project we went back to the developers of the original tuning software, and set up a working relationship where we continued with development on the tuning software, while utilizing their hardware to communicate with the ECU. Immediately we had full control of ignition timing. Shortly thereafter we got control of fueling, open loop, rev limit, and several other functions of the ECU. In that time we had many requests from street users, racers, and forced induction customers. Moto-East, LLC was then formed, and since 2008 we have been tuning and working on modern imports.
As time went by we have had every combination of 06 and up MX-5: Turbos, supercharged, engine swaps, normally aspirated modified, and even stock cars. We have tuned cars in the US, Canada, Central America, Europe, Africa, Asia, and Australia. Only in 2012 did we spend our first dime on advertising, and by then we had most of our success due to word of mouth. In that same year we extend our model coverage thanks to our relationship with EcuTek in the UK. With our overlapping skill set, we decided to leave the rest of the development to their engineers, so we could focus more on the tuning side and parts. Our knowledge of the automotive sector means we can steer you towards the best combination of performance equipment. We do not shape our product selection and service on margins–we do it on value. If something does not meet our standards, you will not find it in the online store.
Continuing with the company we began to get many inquiries from racers. Turns out that out there in the tuning world, there are more marketers than tuners. Our intention has always been to deliver an honest product, which is why we probably have the highest percentage of customers who are engineers. Our reputation is founded on transparency, promises that hold their weight, and being realistic with our goals and pricing. Functioning in this way, our integrity has never been questioned, and our customers are never in a position where they have service downgraded because of price.  For these reasons we are the professional racer's choice, deliver the best, safe performance on a high compression street car, and have vendors and shops who have come to respect our work to put their name to it.
As 2013 passed we grew our scope to the BRZ/FR-S/GT-86 (and own one!), the 370z/G37, GTR/Skyline R35, Mazdaspeed DISI, Subaru 08+, Subaru WRX 2015+ and STI 2015+, and of course the MX5. We now also support the NA/NB models, and are expanding our fabrication capability to be able to make the more specialty and hard to find parts such as the MX-5 STR legal intake. Stay tuned as we increase this range in 2014! Don't forget our dealers out there. We can only reach so far, and those folks are able to work with us to give you the best local support/service using our tools and products.