The Bar Has Been Raised!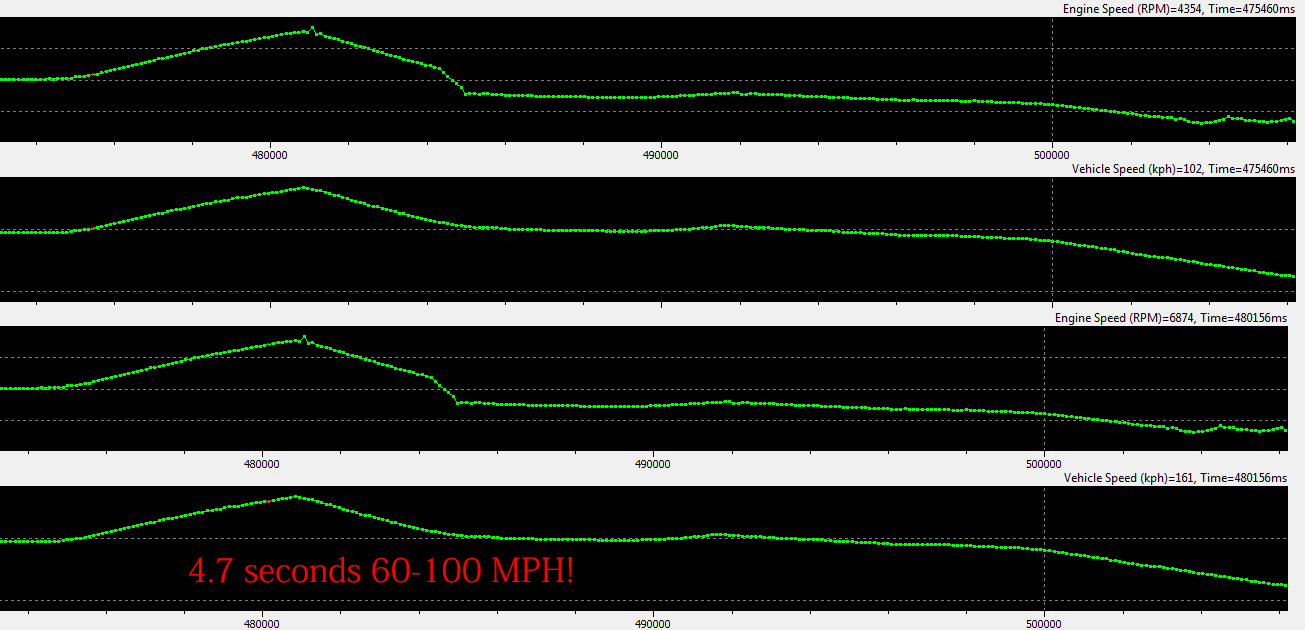 The other day we received a phone call from someone considering turning their MX-5 into a "poor man's Porsche." Our answer to that is: Get the supercharger kit, a half-decent suspension, and we'll make it outrun a Cayman at the track….BUT, spend the same exact amount, get a properly done turbo kit (BEGi/Moto-East spec'd) and you will have the "poor man's Noble."
A recent conversation on-line has folks wondering: What does the MX-5 do in a 60-100 time? We know it isn't a drag racing car; and light weight, big power, RWD do not lend themselves well to drag racing. Varied answers ensued. MP62 Cosworth based supercharger: 8 seconds. Turbo by another tuner at 14 psi: 6 seconds. All are fast, and much faster than a stock MX-5 can ever take you. In seeing this we became curious. Where does our MX-5 stand? Having put down 325 WHP with a stock motor on our car more than two years ago, we know we have an edge. Turns out it wasn't just a hunch. Have a look at the following: 5.04 seconds on the first attempt.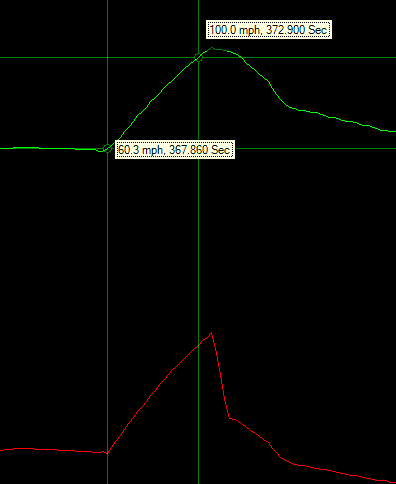 Where does this put us? Somewhere between a Nissan GTR and cars well over $100,000. How much does this cost? Turbo kit, tuning, clutch, exhaust, methanol injection: $6k in parts perhaps. Cost of a used 06+ MX-5? 12-18k depending on the year. So this puts us at somewhere between too good to be true, and obscene results. While a skeptic at heart, I would believe the former rather than the latter. But being the owner of the car, I know that this is indeed how ridiculously fast, reliable, and enjoyable this setup is!
In speaking with another customer I heard how "vivacious" those Nobles can be with their [nearly the same] power to weight ratio, turbo spool, and the maintenance issues of a turbo car. Indeed, stock gearing will leave gears 1-3rd quite exciting; but the beautiful thing about doing the tuning, is that we can control the throttle per gear and make it perfectly liveable on the street. Using the good old "disco potato" GT2860RS by Garrett, we are seeing 5 psi by 2500 RPM, 10 psi by 3000 RPM, and near instant response above 4000! This really is having your cake and eating it too!
But it doesn't end there! What we forgot to mention is that this 60-100 run was done on a prototype tune, as we were in the midst of an injector change! Using the new EcuTek ProECU hardware to tune and datalog with even more resolution, it turns out that the actual time is closer to 4.7 seconds!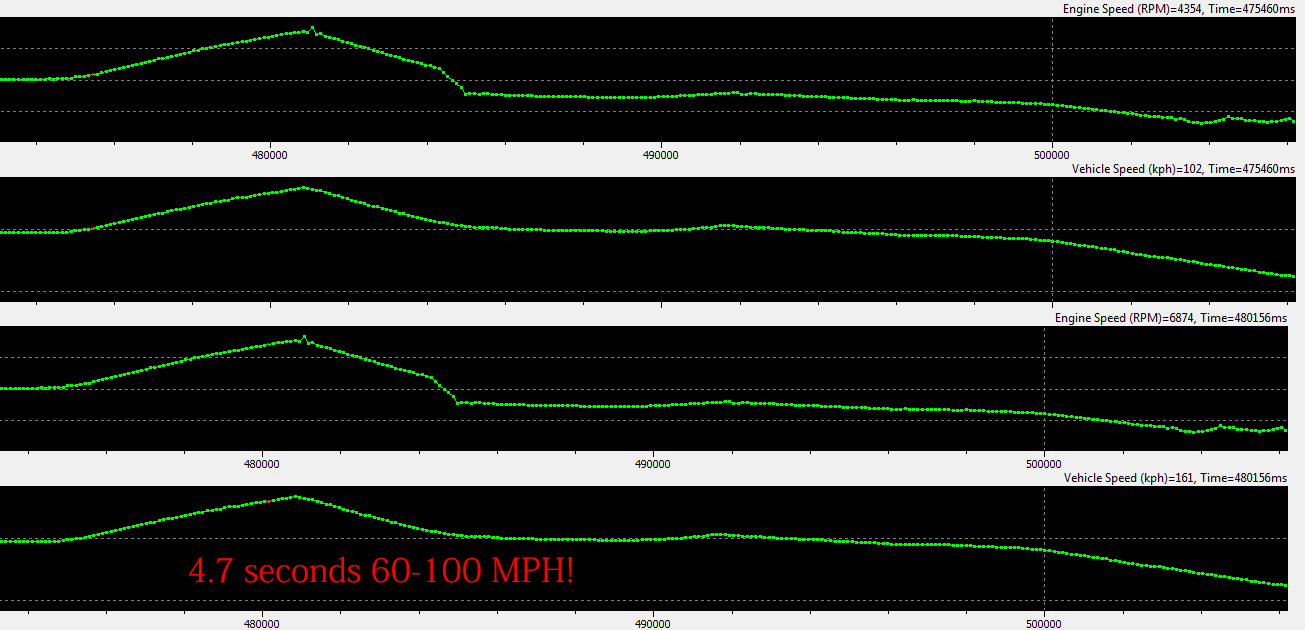 So in light of this, let us take a look at what other cars are able to reach such times: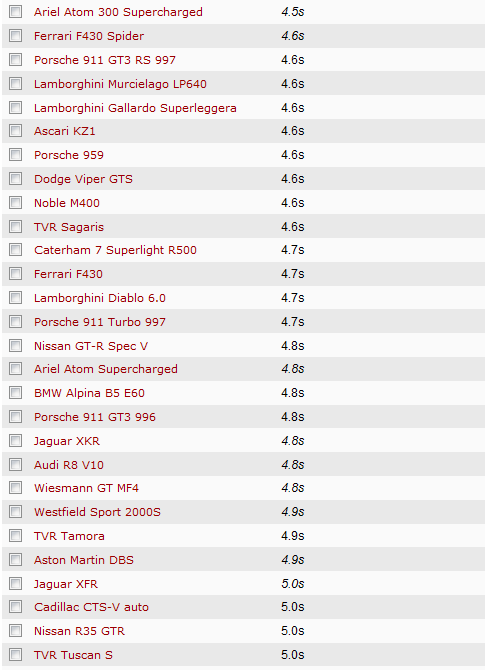 Not too shabby! Indeed this is a cast aluminum (06-08 and our car), open deck, stock motor that has been through track days, drift events, numerous autocrosses, and worse yet–our test mule! Regardless, 4 years down the road hovering between 10-14 psi, our little MX-5 is still surprising GTRs and quite a few others!